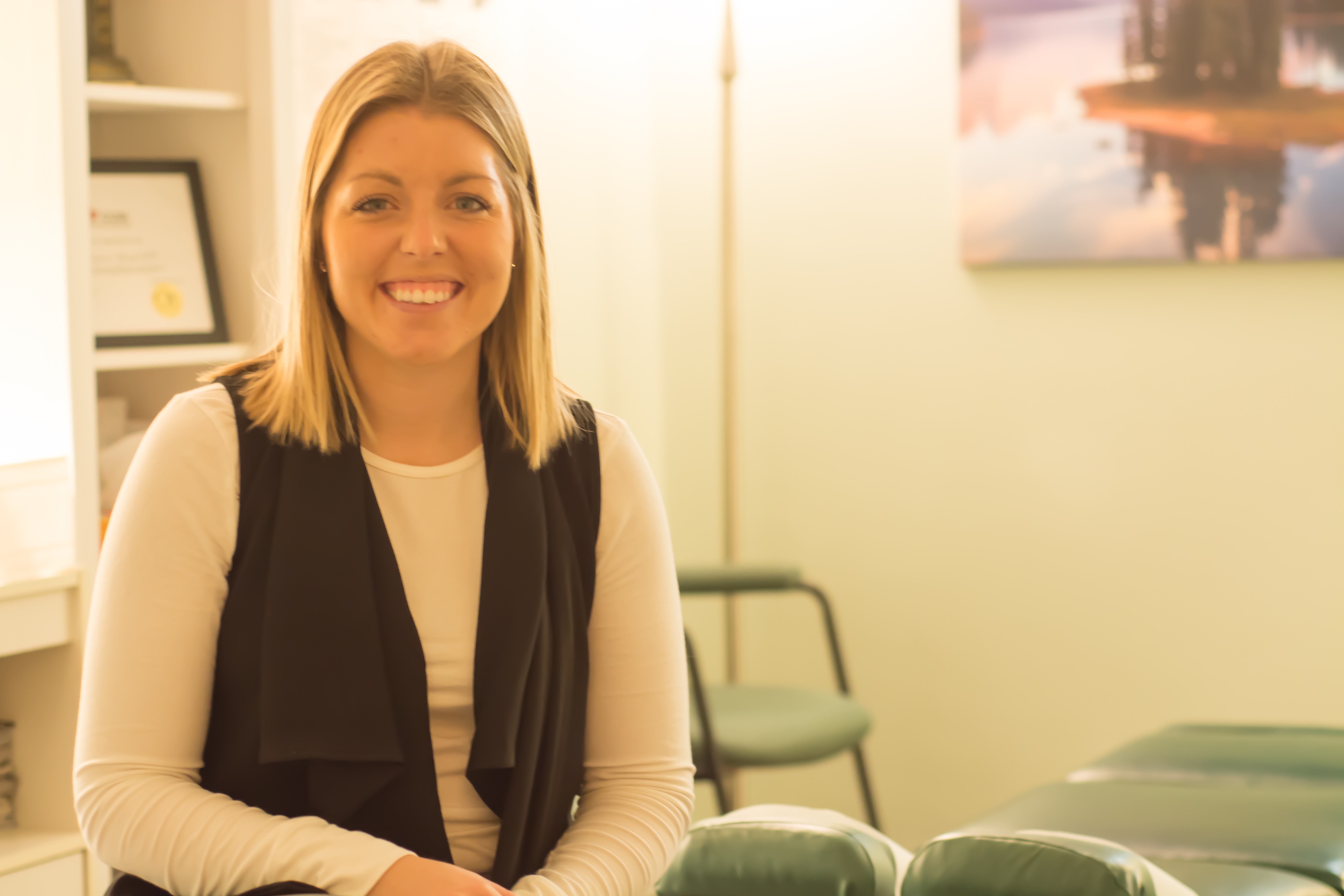 Dr. Allison Zaruk
Dr. Allison Zaruk was born and raised in Grimsby. She graduated from the University of Western Ontario with a Bachelor of Honours in Health Sciences. She later went on to complete her education at the Canadian Memorial Chiropractic College in 2017.
It was through her 12 years as a competitive Irish Dancer and various athletic injuries, that she saw the benefits of chiropractic care on recovery and performance.
Dr. Zaruk provides an evidence-based approach to care, and creates individualized treatment plans that may include acupuncture, Active Release Technique, custom orthotics fitting, rehabilitation exercises, athletic taping, and spinal manipulative therapy.
Dr. Zaruk is a member of the Ontario Chiropractic Association, College of Chiropractors of Ontario and the Canadian Chiropractic Association.
Call and see us today if you are experiencing any aches or pains, or would like to come in for a check up to improve your overall well being.